Friday, July 25, 2014
It's July 25th - the six month mark in the countdown to Christmas. Besides that triggering thoughts of cooler temps, there's also the Apron Strings Christmas in July Sale.
Head over to the website and down the
Sale Aisle
to snag Christmas/Winter themed goodies and save (what else) 25%!
Go. Shop.
I wish I had more for you today than just food, but I don't. I do have a lot of food though. Food that's quick and won't heat your kitchen and will get you back to scrapbooking or card making in no time.
I said last week that I'd be plucking recipes from Pinterest this week. My requirement was that I wanted recipes that didn't heat up my kitchen, anymore than it already was. And so I did. I picked more than I needed, so half my menu for next week is planned too. Love that.
Fresh Cherry Scone Recipe - I'm a sucker for anything with cherries in the ingredient list. So when I had cherries that needed using and a sweet tooth that needed soothing, I went with this for a quick weekend morning addition. I got to mixing and found the batter was way. . .WAY. . .to wet for a scone; it was more like a cake batter. I ended up adding at least a half a cup (probably closer to a full cup) more flour to the batter, and it was still wetter than I'd like when I finally just threw it in the oven. The recipe also has a "what?" moment when you get to the salt. . . I believe it should read "1/2 tsp," as two teaspoons would be too much. I add turbinado sugar to the top, too. In the end they were good; light and moist. I'll make the recipe again, add more flour (and do so before adding the cherries so my batter is blue) and enjoy.
No Bake Peanut Butter Marshmallow Bars - And no-bake they were. I probably could have done the stove-top part in the microwave, but it didn't take long and I set them up early enough in the day to not worry about being too hot. These were delish. . .totally addictive.
Lemony Tortellini Bacon Salad

- I picked this for a dinner, but worried it might not be enough for a dinner for us six. I would have made some type of bread, but it was too hot. I did double the recipe, but not the recipe for the dressing - turned out there was plenty of dressing and plenty to feed us. It was really good - creamy with a bite of lemon and, hello, bacon. I served it on lettuce and we even had leftovers, probably enough for a lunch.

Coconut Cloud Martini

- If it's gonna feel like the tropics, but you're land-locked, you might as well sip on something that is tropical. I mixed this up for hubby and I the other night. It was very good. . .I will add more cream of coconut and a little less alcohol next time; I can't drink that much alcohol anymore. #gettinold. I also didn't take the time to garnish, but with this one, the toasted coconut will be worth it!

Butter Dip Biscuits - I'm always looking for a quick biscuit. This one with butter, lots of butter, sounded interesting. It was fast to pull together, and even though it used the oven, it was only on for a few minutes. The biscuits were light and slightly chewy (in a good way.) These would be awesome for breakfast sandwiches or with jam.
Bourbon Brat Skewers - Another winner; hubby was on board when I said "bourbon." The kids even ate the veggies, since the grilling and the glaze made them sweet. We (everyone but hubby) doesn't eat mushrooms, so I did grape tomatoes I had left over. I also used smoked kielbasa instead of the Johnsonville brats.
Chicken Pasta Salad - This one had me worried with the amount of apple cider vinegar. I mixed it up early in the day - doubled the recipe since I was cooking for the in-laws - and by the time we ate it, it had mellowed. I'd tasted it right after mixing and the vinegar was a bit much for me. If I had to serve right away, I'd cut down the vinegar.
I've got a coconut cream pie in the 'fridge and Hawaiian BBQ in the slow cooker, I just need to figure out a side or two.
Here's to hoping I can get something done over the weekend. I
need
to - my sanity needs it.
Happy Friday,
Thursday, July 24, 2014
It's July. It's hot. It's six months until Christmas. What better way to escape the heat than to think of fluffy white flakes of snow and the guy with the jelly belly. Or better yet, come shop at Apron Strings and pick up all kinds of Winter/Christmas goodies while
saving 25%!
I've put all things Christmas/Winter in Santa's Bag, aka the

Sale Aisle

. You'll find sparkly embellishments, tickets, journaling tags, paper packs, TV Dinners, full-sized kits and more! All of it is ready to help you document your memories of Christmas-Past.

Shop on the Eve of the sale to get the best selection and re-live some cooler memories.
Go. Shop.
Day 23/100 - It was supposed to be 97+. WooHoo and thank you God for cool temps brought by, however brief, rain showers.
You can follow me on Instagram for #100HappyDays (and other postings.)
Be Happy.
First, can I just say I am a dork. As you know, I'm taking The Phone Photography Project 2 and we get assignments about three times a week. I'm participating and shooting and sharing (both on Instagram and in the student gallery on the website.) I enjoy getting comments on my pictures, maybe more than I should, but I do. I'm happy when other students comment, and I totally get excited when a teacher "likes" or leaves a comment on my work. But yesterday when Stacy Julian left several comments on my most recent photos I didn't know what to do with myself. She doesn't know me from Adam, but it was so cool! And dork that I am, I'll screen shot the comments and put them in my Project Life® albums.
When I post photos of what kit I'm playing with, I like to share what I have left when I'm done with a kit. Hopefully, it gives a sense of the usability of the kits. I generally try to make a card or two to use things up, but then, as you know, I'm pretty much done with a given line of paper and it goes away, one way or another.
I thought it would be interesting to see what the designers have left. Kristin Perez used the Smaller than a Breadbox kit for July; she created six pages - two 2-pagers and two single pages. Kristin usually makes cards and tags from her scraps. She's been known to cover books, make note cards and even table decor with her scraps. She told me she sorts and saves her scraps. Here is what she has left from her July kits. Not a lot, and she didn't make anything extra this month. Or at least not yet.
Maria Swaitkowski used the Bigger than a Breadbox kit this month; she created eight pages - two 2-pagers and four single pages. Below is what she has left and there's not a lot left here either. She has already made two pocket-page cards to use at a later date; Maria does Project Life®, in addition to traditional layouts. She says she does hold on to scraps (using an old kit bag) for the larger pieces. Smaller pieces she keeps in an old embellishment bag, which sits where she can see it on her desk. She says the scraps, more often than not, go for Project Life® cards or she'll make birthday cards.
Jennifer Halleck used the Smaller than a Breadbox kit and created six pages, all of them 2-pagers. Looking at her layouts, I'd say she didn't have much left over either. She's not always one to make cards - she's told me they aren't her thing. Having scrapped with her before, I know saves scraps. I've seen her take mine when I put them in the throw-away pile, LOL. She uses her scraps for other altered items like notebooks, clipboards and notecards. She also makes mini albums. Most of the items are teacher gifts, but she also makes items for her daughters, their coaches and friends.
Nancy Long worked with the Bigger than a Breadbox kit, created eight pages (all double-page spreads) and tells me she used almost everything in the July kit. She only keeps scraps of papers from lines she really likes, otherwise she gets rid of them. She told me she's not a huge fan of ribbon and that she'll keep that for pretty-ing up packages or she'll donate it to the craft boxes at school.
If you want to see what the designers made with their July kits you'll find them posted on Facebook or you can see them in the July newsletter.
Happy Thursday,
Wednesday, July 23, 2014
Day 19/100 - Our blackberries are ripening so we are freezing them in daily-batches to enjoy them later. This was also a photo for The Phone Photography Project 2's lesson on Lines.
Day 20/100 - At Play. This photo was also a practice in the Phone Project lesson on lines.
Day 21/100 - My boys.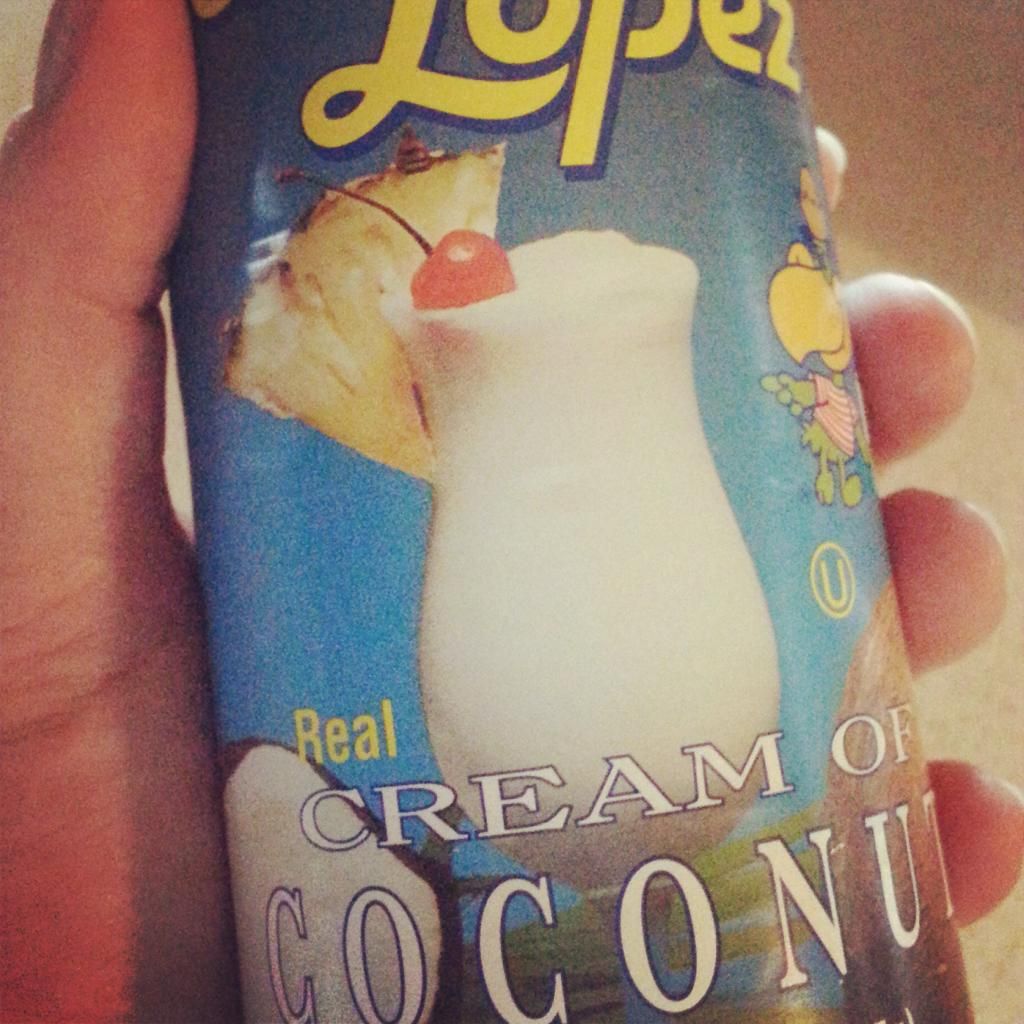 Day 22/100 - Finding this means mama gets a Coconut Cloud Martini tonight to fight the heat with.
You can follow me on Instagram for the #100HappyDays.
Be Happy.